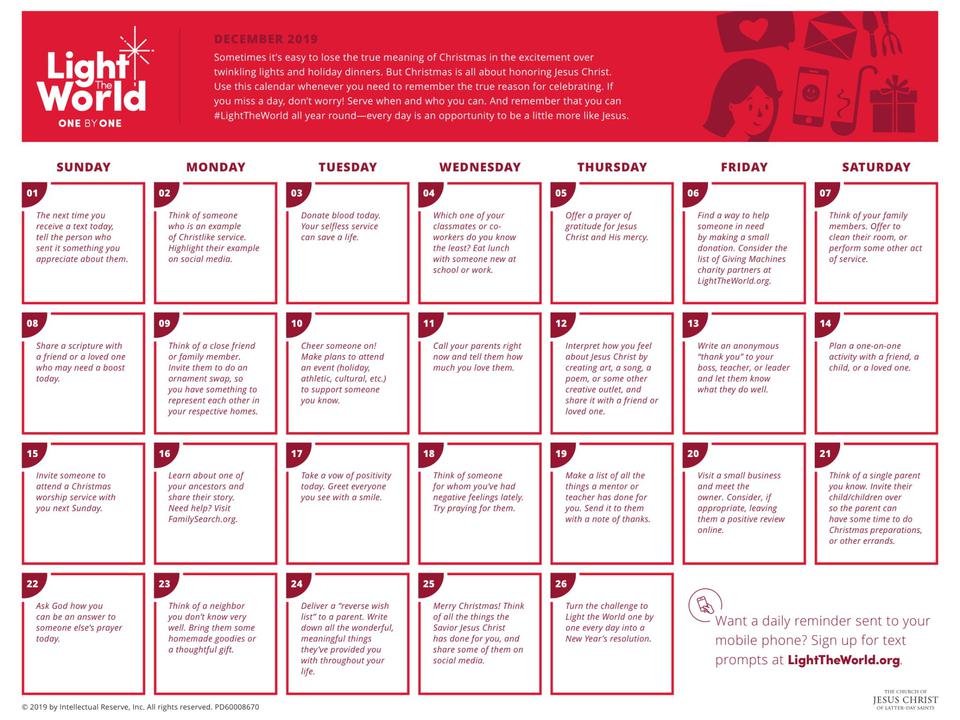 The Church of Jesus Christ of Latter-day Saints for the past four years has launched a Christmas "Light the World" campaign. This campaign is geared towards transforming the Christmas season into a season for service. The Church of Jesus Christ of Latter-day saints is seeking to bring back the true meaning of Christmas which is honoring Jesus Christ. The Light the World Campaign this year is about lighting the world one by one.
This Light the World One by One campaign is focused on reaching individuals all over the world. It is to reach out to 'the one' so that individuals can know that they matter and that they are loved. This initiative runs from December 1, 2019 to December 25, 2019. There are suggestions that are given where everyone can do kind acts of service to light the world-one by one. These activities vary from sending a text of appreciation to a teacher, boss or leader to making a phone call to express appreciation to one's parents.
The invitation is out for everyone to Light the World by doing small acts of service, reaching out to individuals one by one! Join us in Lighting the World-ONE BY ONE.
 Visit  https://www.comeuntochrist.org/light-the-world for more details on how you can light the world this Christmas.