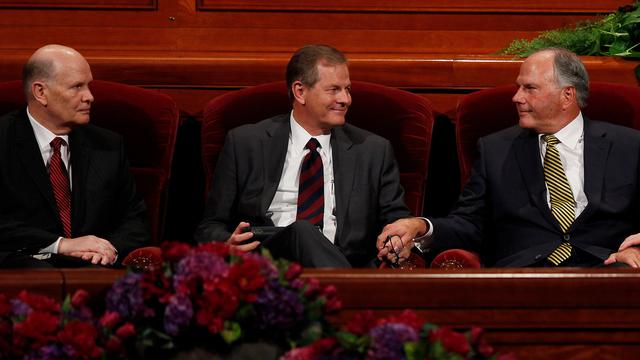 President Henry B. Eyring, first counselor in the First Presidency, presented their names at the Saturday afternoon session of the Church's 185th Semiannual General Conference in the Conference Center in Salt Lake City, Utah. Millions of Church members around the world watched or listened to the meeting in more than 80 languages.
It's been over a century since the Quorum of the Twelve had three vacancies. Additionally, with the call of Elder Renlund, 100 apostles have now served since the Church was organized in 1830.
The three new apostles will fill the vacancies created in the Twelve by the recent deaths ofElder L. Tom Perry, President Boyd K. Packer and Elder Richard G. Scott. All served for several decades as general authorities in the Church.